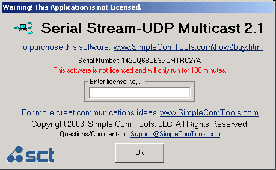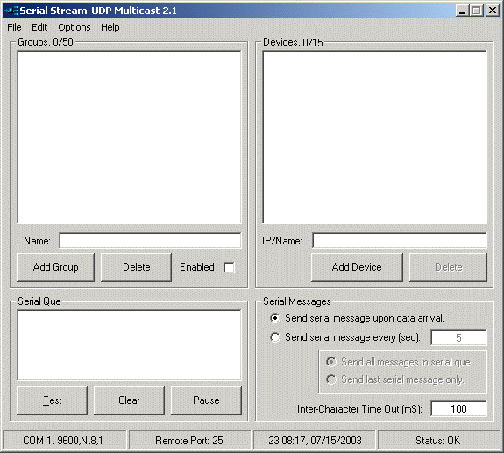 Serial Stream-UDP Multicast

™
Install Serial Stream-UDP Multicast

™

by downloading and unzipping the Serial Stream-UDP
Multicast

™

install package.
Accept the License Agreement
Select the Destination Folder where the software will be installed
The installer will complete the installation and automatically open the destination folder
Begin setup by double-clicking the "Serial Stream-
UDP Multicast

™

" icon. If you see this red highlighted
alert screen, your version of software is unlicensed.
An unlicensed version will only run for a period of 180
minutes before terminating.
Select OK and the software will open to the main
screen/desktop. This is the only screen or window you
will be using. The only other screen you will see is the
Communications Port setup screen.