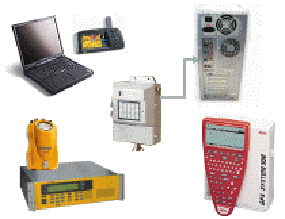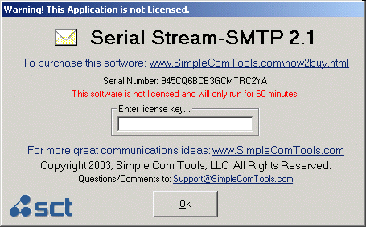 Connect your RS-232 device to the RS-232 interface on your PC. Most devices will have a PC or
modem cable available. Consult your device user manual for PC cabling options or specifications.
Install Serial Stream-SMTP

™

by launching the setup.exe file. By default, Serial Stream-SMTP
will be installed in the C:\Program Files\Serial Stream–SMTP

™

folder along with several other
files. Do NOT delete any files from the folder, as they are all necessary.
Begin setup by double-clicking the "Serial Stream-SMTP

™

icon. If you see this screen, your
version of software is unlicensed. An unlicensed version will only run for a period of 60 minutes
Connect the RS-232 port of your
serial device to the serial port on
Depending on the type of device,
you will need either a straight-
through or null serial cable.